Deakin University report says jobs in the sports industry are set to explode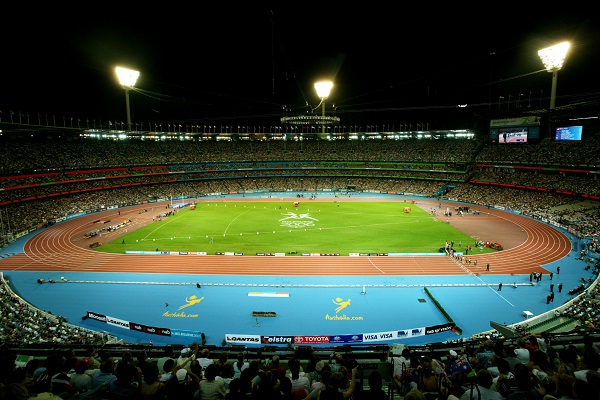 A new national survey conducted by Deakin University has found that while 97% of the population believe Australia is a sporting nation, little is known about the industry's projected growth and career potential in sport.
Addressing over 1,000 Australian parents and 300 high school students aged 16-17, the survey aimed to understand public sentiment towards sport and careers in sport-related fields.
The survey comes as Australia prepares to enter an unprecedented sporting decade – the country is set to host 10 major global sporting events over the next 10 years, generating thousands of job opportunities for those interested. by sports-related fields.
Asked about their knowledge of major sporting events taking place in Australia over the next decade, almost half of Australian parents surveyed were unaware that the Olympics (48%), the FIFA Women's World Cup (39%), the Paralympic Games (31%) and the ICC Men's T20 World Cup (31%) will be held in Australia.
Combined with recurring annual events such as the Australian Open and Formula 1, and tens of thousands of jobs are expected to be created while, considering the Brisbane 2032 Olympic and Paralympic Games alone, the government Queensland predicts that over 130,000 direct jobs will be created. locally.
Yet when asked to predict the number of job opportunities that will be created by the Brisbane 2032 Olympic and Paralympic Games, 40% of Australian parents predicted that less than 5,000 jobs will be created. This was also the perception of students, with almost half (46%) believing that less than 5,000 jobs will be created.
Despite this underestimation, 91% of parents say they would help their child pursue a career in a sports-related field if they were interested in doing so. In fact, 58% say they would definitely support them.
Respondents were also asked why they think Australia is a sporting nation with the most common reasons parents consider to be a result of the nation's strong performance in international competitions (61%) , the world-class sporting events that Australia hosts (61%) and the strong community sports programs offered by local clubs (61%).
Parents were least likely to see Australia as a sporting nation because of career opportunities in sport (33%).
Deakin Sport director Professor David Shilbury says the survey results are the result of long-standing prejudices about studying and pursuing sport-related careers in Australia.
Professor Shilbury commented that "Australia's sports industry is one of the most diverse and famous in the world. However, it's no surprise to hear that its size and expected growth are underestimated.
"While Australia produces some of the world's most respected sports administrators, managers and scientists, it is usually the success of our athletes that steals the show, not so much the work done beyond the playing field.
"The next generation of sports professionals will be exposed to an exceptional number of opportunities, more than any other generation. Those interested in sports or a sports-related field would be wise to start developing their skills now, helping them to take full advantage of the rich career paths that await them. »
The report also revealed insights into the influence Australian parents have on their child's career choices, with 82% of students agreeing that their parents/guardians have an influence on their work choices. Of these, 16% of students believe that their parents have a significant influence.
Reflecting this, three-quarters (78%) of parents believe they have an influence on their child's career path, and a quarter (24%) believe they have a significant influence.
Conversely, one in five Australian students surveyed (21%) are not convinced that their parents would encourage them to pursue a career in a sport-related field.
Melbourne Vixens netballer and Deakin University student Kate Moloney said the opportunities to pursue a career in sport in Australia were up for grabs, adding that "the Australian sports industry has flourished over the last decade. With the introduction of international competitions and a larger contingent of women's professional leagues, we are living in one of the most exciting times in Australian sport. Parents need to be reassured that if their child is interested in a career in sport, the opportunities are many and varied."
Deakin University is ranked No. 1 in the world for sports science and sixth in the world for sports-related subjects.
Earlier this year, the federal government's Job Outlook website reported that demand for fitness instructors is expected to remain strong over the next five years.
Click here for more information.
Image: The 2006 Commonwealth Games at the MCG. Credit: Shutterstock.
Related Articles
June 24, 2022 – COVID Response Commander to Lead Organizing Committee for Commonwealth Games Victoria 2026
June 16, 2022 – Melbourne retains Formula 1 Grand Prix hosting rights until 2035
June 7, 2022 – Ballarat launches bid to host rowing events at the 2026 Commonwealth Games Victoria
May 31, 2022 – Prime Minister Anthony Albanese announces Cabinet and Recreation portfolios
May 6, 2022 – Swim Jobs Victoria sees launch of $3.4 million career recruitment program
27 April 2022 – Brisbane 2032 OCOG Board prioritizing CEO recruitment
April 21, 2022 – AUSactive launches job board dedicated to the fitness industry
April 14, 2022 – Federal government job outlook predicts continued increase in fitness jobs
April 12, 2022 – Victoria announced as first multi-site host for Commonwealth Games
Feb. 24, 2022 – ASPA survey suggests 2021 has been "somewhat steady" for many sports organizations
February 11, 2022 – ASM Global seeks to hire 1,000 employees through intercontinental job fairs
8 February 2022 – Sport Australia's 2022 Women Leaders in Sport program will benefit 489 women across 34 sports
January 12, 2022 – Queensland Government approves master plan for Brisbane's Ballymore, with construction now set to begin
3 December 2021 – New legislation establishes the Organizing Committee for the Olympic and Paralympic Games Brisbane 2032
October 26, 2021 – The Australian Institute of Sport opens applications for female athletes to boost their careers
August 20, 2021 – New book explores 'code wars' in the Aussie rules football market
April 9, 2021 – Australian Institute of Sport program to improve career options for female athletes
March 1, 2021 – ASPA's Sports Leadership Playbook Resource Shares "A Thousand Years" Experience
October 29, 2020 – Deakin University research debunks the myth that healthy eating is expensive
September 27, 2020 – Agreement for Super Netball players to receive at least 90% of their total salary
May 5, 2020 – Deakin University launches survey to gauge how Australians are doing without sport
October 8, 2019 – Survey of Sports Professionals Shows Respondents Paid 'Less Than Expected'
May 1, 2019 – Fitness Australia partners with Sportspeople to provide industry jobs board
February 16, 2019 – Rugby Australia uses charitable foundation to pay salaries of elite players
24 September 2018 – Commonwealth Games legacy sees the opening of the National Squash Center in Carrara
February 5, 2018 – Sportspeople launches new information service for employers
May 7, 2014 – Salaries for aquatic, fitness and sports professionals are lower than average weekly wages
November 30, 2011 – Queensland Government supports jobs in recreation and sport
---
Support our industry news service
We hope you enjoy the news we post, so while you're here can we ask for your support?
As an independent publisher, we need reader support for our collection of industry insights, so ask – if you're not already – to support us by subscribing to the print version. Australasian Leisure Management magazine and/or our online news.
Click here to see our subscription options.