Hockey Canada will hire a Director of Sport Safety to combat abuse and harassment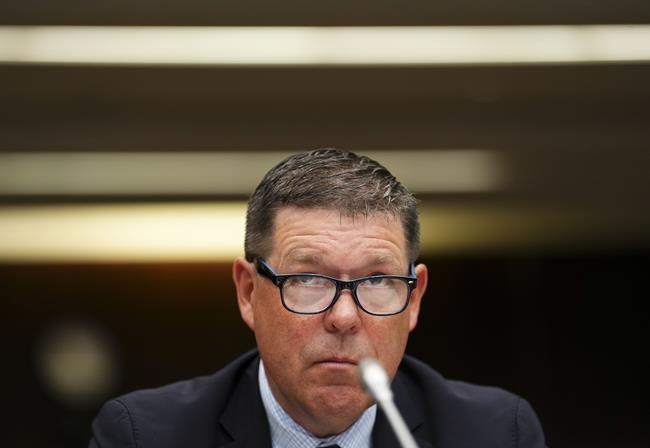 Hockey Canada announces that it will hire a Director of Sports Safety to help develop a "mistreatment, harassment and abuse" plan for the organization.
The release was made on Thursday as the sport's national governing body continues its bid to restore its public credibility after a thorough review of its handling of past sexual assault allegations.
The organization said it was looking for someone to lead the development, implementation and evaluation of a "comprehensive multi-year strategy on mistreatment, harassment and abuse".
Hockey Canada said the individual will oversee an "independent and confidential complaints mechanism."
The job posting says the aim is to "create a sporting culture and environment free from any form of abuse or harm".
The federal government froze funding for Hockey Canada in June after it was revealed the organization had quietly settled a lawsuit with a woman who alleged she was sexually assaulted by members of the 2018 Junior Men's Team during a a Hockey Canada gala in London, Ontario that year. .
London police reopened their investigation into the case at the end of July.
On July 22, Hockey Canada revealed that members of its 2003 Junior Men's World Championship team were being investigated for gang sexual assault. Hockey Canada said it contacted Halifax Regional Police about the allegations because Halifax was the co-host city of the 2003 World Junior Tournament.
A few days earlier, Hockey Canada had confirmed the existence of its National Equity Fund and that it had been used to settle sexual assault complaints. The organization said it would no longer use the fund to settle such claims.
Brian Cairo, Hockey Canada's chief financial officer, said the organization has used the fund to pay out $7.6 million in nine settlements related to sexual assault and abuse claims since 1989. He said $6.8 million dollars of that were linked to serial abuser Graham James.
The figure, which was announced on July 27, did not include the undisclosed amount from the 2018 settlement.
Tim Hortons, Imperial Oil, under its Esso brand, Scotiabank, Canadian Tire and TELUS have withdrawn or suspended sponsorship money either to Hockey Canada as a whole or to the World Junior Hockey Championship since news broke. public.
On Tuesday, Toronto lawyer Andrea Skinner was named interim chair of Hockey Canada's board of directors following the resignation of Michael Brind'Amour.
Last week, the country's 13 provincial and territorial hockey federations said paying dues to Hockey Canada would depend on getting answers, as well as a request for a 'special meeting' with the beleaguered national body. .
This report from The Canadian Press was first published on August 11, 2022.
The Canadian Press