Sports and tech industry events postponed to 2022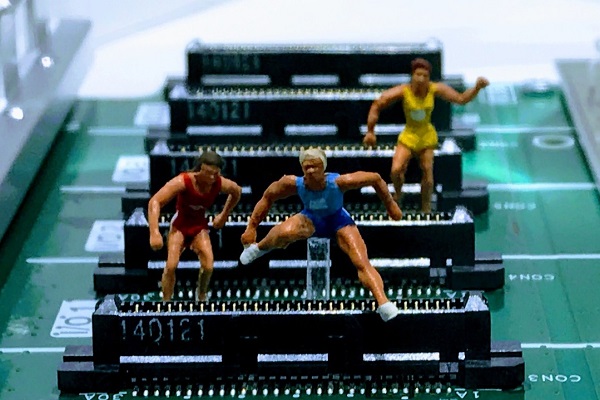 Organizers of Australia's Sports Innovation Week and SportNXT Global Summit have announced that each event has been postponed to 2022.
Amid continued uncertainty over interstate travel, Johann Odou, director of Sports Tech World, blamed "the current COVID-19 situation in Australia" for the postponement of Sports Innovation Week, advising " We are committed to hosting a global 'in-person' class, which will maximize participation from across the country and benefit the sports technology and innovation community.
"The decision to move the event to 2022 will ensure we can deliver on this vision.
"We are grateful for the great support from all of our event partners and look forward to bringing Sports Innovation Week to Queensland for the first time next year."
Odou went on to note "It continues to be an exciting time for sport in Queensland, fueled by the recent announcement of the 2032 Olympics, and we look forward to playing our part in contributing to the development of the sector through the organization of this annual event over the next three years.
Sports Innovation Week was due to be held on the Gold Coast from September 1-3.
Originally scheduled for November 17-19, organizers of the inaugural SportNXT World Summit have been rescheduled for April 6-7, 2022, saying "(this) aligns with the Australian Grand Prix date change".
Click here to see sports industry events in the Australasian Leisure Management Industry calendar.
Photo credit: John Cameron.
Related Articles
October 29, 2021 – ASICS invites Noosa Triathlon 2021 competitors to test facial scanning technology for wellness data
October 26, 2021 – The National Sports Convention will focus on alternative models to increase sports participation
October 22, 2021 – GameDay Partners with Sisense to Create a Data Visualization Tool to Scale Sports Club Management and Engagement
October 11, 2021 – Therabody launches new compression technology for athletes
September 30, 2021 – HeadBox event technology platform launched in Western Australia
September 13, 2021 – Queensland Rugby League invests in new enterprise software solution from TechnologyOne
September 13, 2021 – Technology in sport is a game-changer
September 2, 2021 – IHRSA Partners with Australia's Fitness and Leisure Industry Technology Summit
July 29, 2021 – PMY Group Partners with IOTech for Enhanced Site Management Solutions
July 27, 2021 – New date and online delivery for the Fitness and Recreation Technology Summit
May 26, 2021 – New global research highlights the role of technology in the fitness industry
May 17, 2021 – Melbourne to host first SportNXT Summit
March 25, 2021 – Gold Coast secures Australian Sports Tech Conference
March 16, 2021 – Deloitte global consultants share their media and technology predictions
November 19, 2020 – Australia's Sports Tech Conference is set to be the culmination of Virtual Sports Tech Week
September 9, 2020 – Hong Kong secures Asia Sports Technology conference during COVID-19 challenges
March 13, 2020 – The Sports Technology Awards 2020 reward the MotoGP eSport championship
January 28, 2020 – Techfront Australia Named by ICC T20 World Cup 2020 to Provide Sports Technology
September 24, 2019 – VARCIS Unveils Asia's First Sports Tech Investment Entity
September 6, 2019 – Sports technology entrepreneur Nick Maywald honored at the 2019 Australia and New Zealand Sports Technology Awards
July 24, 2019 – Tennis Australia teams up to drive technological innovation in sport
---
Support our industry news service
We hope you enjoy the news we post, so while you're here can we ask for your support?
As an independent publisher, we need reader support for our industry intelligence gathering, so ask – if you're not already – to support us by subscribing to the print version. Australasian Leisure Management magazine and/or our online news.
Click here to see our subscription options.